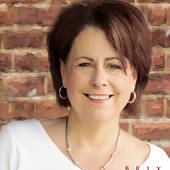 By Leslie Ebersole, I help brokers build businesses they love.
(Swanepoel T3 Group)
Whether I'm standing in line at the grocery store or meeting a new client in Batavia, IL, people want to know "what's happening in the housing market?". The national news has certainly been discouraging. On August 24 the Chicago Tribune published the unsettling article Chicago Area Home Sales Plunge in July.   But here in the western suburbs of Chicago we're doing better than most areas.  "Among the Chicago-area counties, the only one to eke out a positive sales performance was Kane County, where July sales rose 1.3 percent from a year ago". (drops in the other 5 counties ranged from 18.6% to 35.8%...ouch).   What does this mean for home buyers and sellers in Batavia? Home Sellers must face the reality of growing inventory and slowing sales. The home must be compellingly priced, it mus...