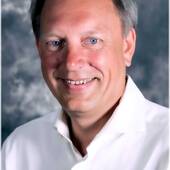 By Randy Schulenburg, Schulenburg Realty, Inc.
(Schulenburg Realty, Inc.)
Lake in the Hills, IL, a market I serve and know VERY well, is off to a FAST start with enormous Buyer activity due to low inventory.  Today, last day of April, 2020, I had 3 Buyers lined up back to back to see a home that already had multiple offers with Highest & Best called for by 5:00 on Saturday.  This home was getting SO MUCH ACTIVITY that the Seller intentionally STOPPED all future showings (which I believe is a mistake, correction, BIG MISTAKE as it could limit the end result of a higher offer)! Last year around the same time, Lake in the Hills, IL had similar activity.  The photo attached to this post is from my client who had lost out on 7 Homes but finally was the Highest & Best on the 8th home we bid on.  They were relieved and extremely happy that they finally got into thei...