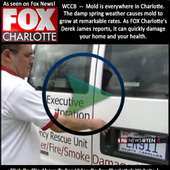 By David Snell 704.545.0098, CERTIFIED MOLD INSPECTOR, CERTIFIED MOLD REMOVAL.
(WWW.ExecutiveRestoration.Com)
With the economy being at an all time low, many stay at home moms and college students alike are looking for ways to bring in some extra cash without having to work a full time job. This leaves time for children, school, and home life. Your very own cleaning company is a great way to bring in the extra dough and still have a manageable schedule. It takes very little start up costs, very little planning and if you are a good organizer should be a very simple process. First and foremost, if you plan to start your own cleaning company you will need to have insurance.  Many "companies" out there do not have this very necessary addition. From experience, I can tell you that each of your clients will have different types of wood, laminate and many, many breakables. It is very easy to use the...