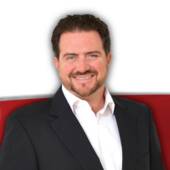 By Zack Bonczek, "Client Focused, Service Minded, Results Driven!"
(Keller Williams Lake Norman ~ Cornelius)
One of the most satisfying aspects of the real estate business is that no two days are the same and each day presents us with new opportunities to learn and become more skilled at our craft!  I had an instance last week which illustrates this point perfectly! I was contacted by a colleague that had a prospective purchaser who was interested in viewing several of my listings.  One of the personal policies I have committed to is not only do I qualify buyers and sellers, but I am equally as diligent in making sure that other agents also do their jobs and qualify their buyers properly.  In my discovery, the agent confirmed that the prospect was qualified for up to $400,000 and that she had confirmed this with the prospect's loan officer at the bank.  In my mind, that was good enough for me ...