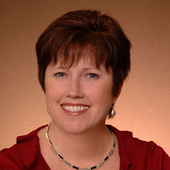 By Pam Ruckriegel, Negotiating the Best Deal for You!
(Louisville Real Estate Pros - 502-435-5524)
Anchorage Independant School District Ranked Number One in Kentucky   As many of us here in Anchorage Ky expected, the Kentucky Performance Rating for Educational Progress — K-PREP test results confirmed Anchorage Independant School District as the number one school district in Kentucky. Historically tops in the state of Kentucky, Anchorage School has been supplying Louisville with some of the brightest students in the land. Most people looking to buy a home in Anchorage KY, or who have recently purchased a home in Anchorage, are probably most interested in the performance of the school.  Thats' what brought me and my family to Anchorage 15 years ago. Located less than twenty minutes from the center of Louisville, Anchorage is home to many local executives and an easy commute for local...