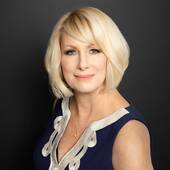 By LeAnn Sink - Realtor Knoxville, TN, #ThinkSink when you need an agent.
(United Real Estate Solutions)
OPEN HOUSE - This Sunday the 10th of July (07/10/16) from 2:00-4:00. Dove Creek Subdivision in Frankfort, KY. 93 Quail Ct, Frankfort, KY 40601. Come out and see me and this actual self sustaining homestead property on 2 acres 2 garden, hydroponics greenhouse, hen house and more!  Priced right at $267,500.Missed the open house?  No worries.  Send me an email to see if it's still available. It just might be waiting to become YOUR new home.  Too late? I can help you find others too.Listed at $267,500 by Inna SavchukOpen provided by LeAnn Sink - Lizette Realty, Lexington, KY   www.leannsink.com    Contact me for all your real estate needs in Lexington, Georgetown and all of Scott Co. Kentucky.Feel free to call, email or send a text.....pick your poison.  I'm easy.865.300.6370www.leannsink.c...