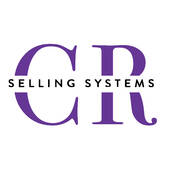 By Chuck Roberts Selling Systems, How can we serve you?
(Chuck Roberts Selling Systems)
Halloween is here, and that means you have an opportunity to boost your sales. The following are six tricks that real estate agents can use this Halloween to help their business.Trick 1: Have a scary good marketing planHalloween is a great time for real estate. The night of October 31st is the biggest night of the year for home buying and selling, as everyone wants to get their deal done before midnight so they can avoid paying taxes on it! But how do you use Halloween as a marketing tactic?The scariest thing you can do to boost your business is to try and trick people into coming into your office. You can easily send out emails that say "trick or treat" and ask them to come in for a free gift. This will definitely get people coming.You could also design your logo with fun Halloween gra...