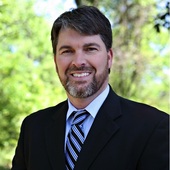 By Wayne Turner, "The Only Name You'll Ever Need for Real Estate"
(Turner Real Estate Group)
 In this segment of The Daily Reel, Wayne Turner with Turner Real Estate Group in Mandeville, La. discusses what to expect as a new home seller in St. Tammany or Tangipahoa.  When a home is shown, how much notice will I have? It's up to the seller's discretion. Usually it's 4-6 hours, but we can give up to 36 hours if needed. Some sellers say, "Wayne I work nights, I can't show my home until later in the afternoon". That is fine; we work around our seller's schedule. Most importantly you're always kept in the loop, we keep you informed when a property is going to be shown and also give feedback after every showing.The goal is to find out from prospective buyers what it is they liked and disliked about the property. This feedback allows us to make recommendations that may be needed to he...