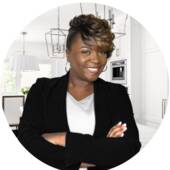 By ReShawna Leaven, Experience. Knowledge. RESULTS.
(KW United | Alexandria/Kingstowne)
Neighborhood Review: Vista Gardens in Bowie, Maryland 20720In this valuation, I will be analyzing one car garage townhomes in the Vista Gardens community in Bowie, Maryland.Current Active Listings for Sale in Vista Gardens4508 MORNING GLORY TRL, BOWIE, MD - $240,000Current Under Contract Listings in Vista Gardens 4210 LAVENDER LN, BOWIE, MD - $259,99010406 DAY LILY TER, BOWIE, MD - $230,000Most Recent Sales in Vista Gardens10704 BEGONIA LN, BOWIE, MD (1,760 sq ft) - (9/21/2012) - $230,000 with $3,000 seller closing costs4107 WINDFLOWER WAY, BOWIE, MD (1,760 sq ft) - (6/28/2012) - $260,000 with no seller closing costs 10408 DAY LILY TER, BOWIE, MD (1,804 sq ft) - (5/12/2012) -$240,000 with $7,200 seller closing costs Currently rental rates are from $2,000 to $2,450 Homeowners Association...