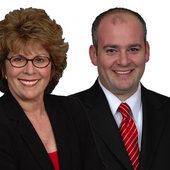 By Sue Wettstein Brazzel & Dipper Wettstein, "Fast, Efficient, Hassle-Free Service!"
(Howard County, MD - RE/MAX 100 - Columbia MD)
Columbia MD 21044 - Deering Woods Condominium House Values - December 2009   The Condominiums in Deering Woods were built in the 1970's and are located in the Harper's Choice Village Center in Columbia, Md.  The grounds and buildings in DeeringWoods are beautifully landscaped and are surrounded by wooded parkland with walking trails and streams meandering throughout.  The stucco facade on the buildings is reminiscent of southwestern architecture. Howard County boasts some of the best schools in the state of Maryland.  The children who live in these condominiums are currently districted to attend Longfellow Elementary, Harper's Choice Middle, and Wilde Lake High Schools. This area is convenient to the Harper's Choice Village Center shopping area which is anchored by a Safeway Grocery Sto...