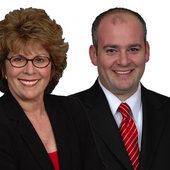 By Sue Wettstein Brazzel & Dipper Wettstein, "Fast, Efficient, Hassle-Free Service!"
(Howard County, MD - RE/MAX 100 - Columbia MD)
Columbia's villages and neighborhoods are a unique design in urban living.  The town is divided into ten villages and within each village are several neighborhoods with names drawn from history or literature.  Columbia's street names are derived from literary sources and help to make each neighborhood special.  When locals recite their address to others, we often get the response, "Oh, that's an unusual address ... you must live in Columbia!".  Each village has its own community association which is an independent, incorporated, nonprofit civic association formed exclusively for the promotion of the common good and welfare of the residents and property owners of that village. Each association has similar but separate Articles of Incorporation, By-laws and Covenants.  Columbia's villages...