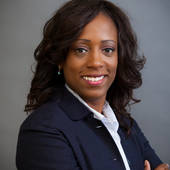 By Florida Private Golf Communities, Finding Home Never Felt Better!
(Golf Life Properties, LLC)
The following shows the Median Price of Owings Mills Maryland Homes is $450,000 as of 3/10/2009.  There has been a sharp decline in the Median Price of Real estate in Owings Mills MD in the past 30 days. This decline is not felt as sharply to date due to an increase in the Median Price in the period 11/1/08 to 2/1/09. The number of homes on the market, also known as Inventory, is just below the level it was at in May 08. As shown in the above chart, the Median Price is also at a similar level as May 08. Search Owings Mills Real Estate Listings and Owings Mills Luxury Homes for sale. Understanding hyper-local real estate market trends is crucial in making a wise decision when it comes to buying and selling property in this real estate market.   Visit our website for a FREE no-obligation...