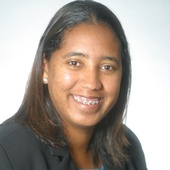 By Dr. Stacey-Ann Baugh, A doctor who makes house calls.
(Century 21 New Millennium)
Today was one of those glorious days in the Winter that encourages everyone to get outdoors.  60 degrees in February is heaven.  My husband, an avid golfer, decided that he wanted to get out and play today.  We live on Oak Creek golf course and I have never seen the entire course. I decided that I would drive the cart and keep score.  The views were stunning.  I had no idea just how truly beautiful this Oak Creek community is. Oak Creek features several builders with floor plans ranging from townhomes to estate homes.  The homes are artfully arranged along the golf course so as not to encroach on play, while allowing the golf course to act as a stunning backdrop for many of the homes.  On several holes it was difficult to believe that we were actually located just outside of Washington,...