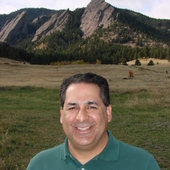 By Mario Jannatpour, Author of the Book, "The Honest Real Estate Agent"
(RE/MAX Alliance in Louisville, Colorado)
Jeff Rising is a Realtor with RE/MAX Irish Hills in Adrian, MI.  Jeff's story about how he became a Realtor is an inspiration to me.  I have included his story in the book so it will be an inspiration to others.  In the past three years, Jeff has closed over 200 transactions.  An amazing feat given the challenges he faces in his market.  He is an excellent Realtor and has built strong relationships with his Clients. Here is Jeff's review of the book:  "The Honest Real Estate Agent: A Training Guide For a Successful First Year and Beyond as a Real Estate Agent" Once again Mario Jannatpour takes us back to the basics in a world of hype and the "buy this latest super-real-estate lead generation program" world.  Honest Real Estate advice from an Honest Real Estate Agent.  Too many times we ...