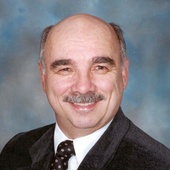 By Gary White~Grand Rapids Home Selling Pro Call: 616-821-9375, Real Estate Services You can Trust!
(Flexit Realty "Flexible Home Selling Solutions")
Statistics are the cornerstone of evaluation methods.  Without statistics it we would not be able to analyze outcomes.  We would not forecast, anticipate sales options or create projections. This brings me to using statistics in Real Estate.  Forecasting Sales in real estate can be based on population trends, housing availability, price and income to name a few. The hidden factor is you the agent.  How much are you willing to invest in your career.  Real estate is not like a normal 8-5 jobs.  You have some control factors that must be recognized. Top 10 Agent Factors: Can you schedule you own time? Do You have presentation skills? Are you detail oriented? Are you a good communicator? Can you remain neutral in your opinion and deal with facts as presented? (home condition, location, deco...