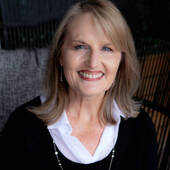 By Betty Knowles, Ready to sell? Call Betty!
(Southwest Missouri Realty )
Chesterfield Village Community Springfield Missouri Chesterfield Village is a unique planned community in SW Springfield MO just off of Kansas Expressway and James River Freeway. The community includes a well thought-out combination of businesses, apartment buildings, homes, duplexes, and townhomes. Chesterfield is a wonderful place to live. Residents can enjoy the swimming pool, clubhouse, tennis courts and the convenience of local businesses. One of the most popular businesses in the neighborhood is the Palace Movie Theater. Tickets are only $3.00 for all movies except for Time Warp Tuesdays where tickets are only $1.00. The movies show a few weeks after first release but hey for $3.00 its worth the wait! Our favorite restaurant in Chesterfield is Primas Mexican Grill. Its a great pl...