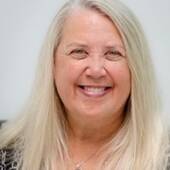 By Yvonne Van Camp REALTOR, "Home"work, I have the Answers!
(To Buy and Sell Real Estate, see me at Southwest Missouri Realty)
                 Are you looking for a HUD house in or around Springfield, MO?   I see A LOT of properties, some that are GREAT PROPERTIES, this one grabbed my attention in the MLS, and I went and looked at it.    It is worth sharing with anyone who is considering buying a house in Springfield, MO in the $150,000 to $200,000 price range and want to see the HUD properties.                        Located at 3743 N. Ashbury, in Huntington Park, in Springfield, Mo, this house has 4 Bedroom, 2 Bath, 3 Car Garage, and 2082 sq. foot.   The Back Yard is Privacy Fenced, The Roomy Kitchen has Lots of Cabinets and Counter Space too.  Both Kitchen and Dining Room have Wooden Floors.    The ceiling are Recessed, Doors are six panels, and the  trim is stained and decorative.      Minutes from I-44, t...