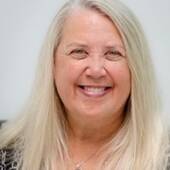 By Yvonne Van Camp REALTOR, "Home"work, I have the Answers!
(To Buy and Sell Real Estate, see me at Southwest Missouri Realty)
           We are only a few days away from Valentine's Day, a day some adore, a day some hate, a day some are looking for a rather creative way to say…. I Love You!!!                         I thought I would put together a list of some of my "Go-To Peeps"  that I trust to take care of me, my friends and family and you won't be disappointed.    You can call any one of  them, and they will fix you up.    I love being your "Go-To Girl" when you are stumped, the girl you can call for a good referral of home repairs, services, and now finding Cupid!  All of these businesses take credit cards and of course cash.  Meet Kandice Alexander, owner of 5 Elements Esthetics and Makeup Studio.   She is offering a one hour facial at $82.    90 minutes facial for $122.    And 90 minute facial/massage ...