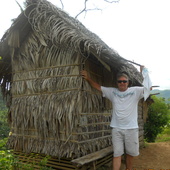 By Randy Landis, Life is Good in the Tropic Shade!
(Living in the Pacific)
LIFE AFTER REAL ESTATE. After an overall productive 12 years in real estate, I have made the difficult decision to retire - again! During this short but fulfilling second career, I have enjoyed some really good times in real estate and, like many others, have gallently navigated through some tough times in this business in recent years. This time around though, my goal is to pack up and move on from our home in Tupelo, Mississippi - to my paradise which I shall maketh. After entering the business in 2001, I never stood still, and progressed rapidly from rookie agent up through managing broker/owner of a national franchise. My best memories and highlights during these years has truly been helping people achieve the dream of home ownership. There is nothing more enjoyable than handing new...