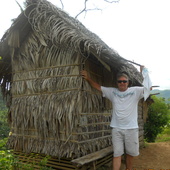 By Randy Landis, Life is Good in the Tropic Shade!
(Living in the Pacific)
Although I wrote this article several years ago, it is still applicable today. Our local business journal, which is a monthly supplement to the local paper, came out this week and the theme or focus was real estate. Among the many articles written, one article clearly stood out as a simple- minded contradiction to reality. The article was a piece about a brokerage firm in our area and dissussed both the history of the firm and their success in the marketplace. Honorable. But....At a time in our history when our commissions are under attack, this broker's explanation of commission justfication was simply wrong. "People think that we don't earn our money, but we do. We may have an easy house to sell, but we have a lot more harder ones to make up for them"  She stated. When one publicly te...