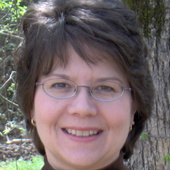 By Pam Simpson, GRI, Broker-Assoc.
(Bob Leigh & Assoc., LLC)
Tate County MS Real Estate Market Report - March 2011 This month's market report for Tate County MS graphically illustrates the effect of foreclosures on the average sales price of homes sold.  The number of homes sold in Tate County MS has increased to 10 sold in the month of March.  However, the average sales price dropped to $99,436 and the average days on the market was 127. Last month, all of the homes sold in Tate County were non-distress sales (no foreclosures).  This month, over 60% of the homes sold were foreclosures and the average sales price reflects that.   Here are the comparisons to last month and the same time last year: February 2011sales:  8     Avg $159,843     Avg DOM  138 March 2010sales:  23     Avg $122,710     Avg DOM  140 Sales by price range: Sales by Area:  Cu...