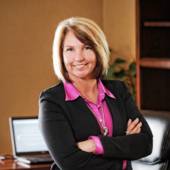 By Jenifer Lower, Your Dream. Our Passion.
(Bozeman Montana Real Estate .net)
Bozeman Montana Growing! Bozeman Montana is growing even in the face of the recession! As you drive around town, you can see the evidence of a recession, and some of the housing crisis, but you can also see growth and expansion happening right before your eyes.  We have new commercial projects, like the new Kohls going up, and Blackhawk industries breaking ground near Manhattan, MT to expand their business.  We also have a new housing project in Bozeman Montana that is being planned that incorporate new housing for the university and eventually some commercial and residential phases as well.  The city is also eyeing plans for another new elementary school after adding a new middle school and a new elementary school in the last 2 years! There are also still builders who have learned to b...