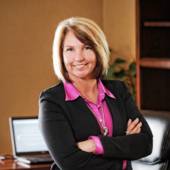 By Jenifer Lower, Your Dream. Our Passion.
(Bozeman Montana Real Estate .net)
Cat/Griz Rivalry It was a sad, sad day on Saturday here in Bozeman Montana!  Our beloved Bobcats lost to our state rivals the Grizzlies in a football game that was nearly an embarrassment.  Heart sick would be a great term to describe our emotions for the day.  We actually went into the game number one in the nation and should have easily had this won, and maybe that was the problem, we were a bit cocky. There are some wonderful things that came of this week though.  We banded together with great support for our team.  Here are a few of the activities throughout the week that did show home town pride:  "Can the Griz" food drive:  Both schools compete, with lofty goals of raising nearly 30,000 lbs of canned food for those who need the help this season!  The Bozeman Chronicle printed an a...