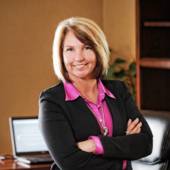 By Jenifer Lower, Your Dream. Our Passion.
(Bozeman Montana Real Estate .net)
Bozeman, Montana's Park and Trail Experience!   Did you know there are more than 60 miles of trails through and around Bozeman?  Some connect neighborhoods, some connect downtown to the mountains, some are just mountain trails, but all offer recreation in the form of hiking, biking, cross country skiing, or just walking the dog. Some of these are paved, some of them are graveled, and some are a mix of both. Click Here for a Trail Map!   We also have 22 city parks, and an untold number of parks located within subdivisions.  Some of the city parks include the swimming pool at Bogert Park, several pavilions that are rentable, sledding hills on Petes' Hill and in the 100 acre park, and lakes for fishing and swimming. Click here and choose your park of choice!   Our city planners have been v...