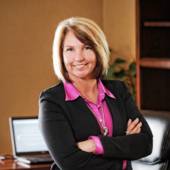 By Jenifer Lower, Your Dream. Our Passion.
(Bozeman Montana Real Estate .net)
Scents and aromas can have a dramatic impact on people's emotions, otherwise, there wouldn't be a multi-billion-dollar fragrance industry! Don't ignore the power of fragrance when showing your home. Smoke, pet odors, and cooking smells can each dramatically impact how potential buyers feel about your house. If your potential buyers never form an emotional connection to your home, chances are that they will remain just that – potential buyers. Don't allow smoking in your house for weeks leading up to showing it, find a pet-sitter for a few days, and clean, clean, clean! Once you've removed any aromas that might be off-putting and freshened the air in your home, you can actually use scent to your advantage. Consider doing some baking prior to showings. The scent of fresh apple pie is har...