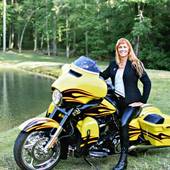 By June Tassillo, Let me help you with the next phase of your life!
(Owner/Broker RE/MAX Elite Realty)
Rainbow Springs Homes for sale | Nantahala National Forest Land | Nantahala RiverTwo new listings in Rainbow Springs just hit the market. 616 Grouse Mountain Rd.  and 3194 Water Gauge Rd. High in the Nantahala North Carolina Mountains is a special place called Rainbow Springs were only the fortunate few get to enjoy.  This land located on the Nantahala River was sold off in 1988 to the public by Duke Power Company.Rainbow Springs is a private part of the River and is the Head of the Nantahala Lake.  Some properties get to enjoy both.  This property is surrounded by the United States Forestry Service land.Rainbow Springs property owners get to enjoy Deeded fishing rights on the private part of the River.  The Nantahala River in Rainbow Springs is NOT a "fly-fishing only" stream nor is it...