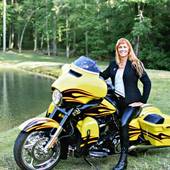 By June Tassillo, Let me help you with the next phase of your life!
(Owner/Broker RE/MAX Elite Realty)
Paying your taxes for Macon County Franklin, NC When are my taxes due and when does interest begin?   Your property taxes are due and payable September 1, of the current year and interest begins on January 6 of the following year at a rate of 2% and increases by 3/4 of 1% per month until paid.  Even if you have sold your property you still may get a bill and here is why.    NC Law states that all taxable real property will be listed in the name of the owner as of January 1st each year. If this is a bill for real property that you sold on or after January 1 of the current year, just forward a copy of the tax bill the current owner.  It is our policy to notify the new owner as soon as possible but you can assist in this process by sending this information to the current owner in a timely ...