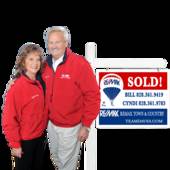 By Bill & Cyndi Daves, TeamDAVES - Your REALTORS In the GA/NC Mountains!
(Hiawassee, Young Harris, Blairsville, Hayesville, Murphy and Beyond!)
Regardless of whether you've looked at one house or fifty. If you've been searching for months or found the perfect house right away.  When the Seller says "YES" there are some important steps to take to ensure a smooth closing.       Review all important dates (deadlines) with your agent and make sure you BOTH have them marked on the calendar.  Depending on the state in which you're buying some dates are "time is of the essence" and some are not.  It's important to know the difference.  Know when you must have your inspections completed, when you must have mortgage approval, etc.  While a good agent will not let you miss a deadline, ultimately it is YOUR responsibility. Remember, you can typically get a date extended but you need to get it BEFORE the deadline passes.   If you're payin...