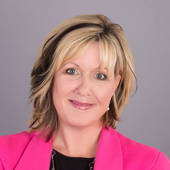 By Sharon Webb Raleigh-Durham NC Home Sales, Trusted Adviser & Client Advocate!
(Webb Realty Group | Coldwell Banker Advantage)
Home Prices in Rolesville NC 27571 for November 2013 Real estate market data for Rolesville, NC provided by Sharon Webb of Coldwell Banker Advantage Rolesville NC 27571 Home Prices   We have seen 11 straight months of listing price increases on home prices in Rolesville and don't expect things to slow down anytime soon.  If you are considering buying a home you can still find deals on a house in Rolesville but having a good real estate agent who understands the market is a must.  Don't wait on the sidelines for too long, many of our listings are starting to sell within a few weeks of hitting the market. As you can see from the graph below, listings are not selling exactly for asking price. To make sure you don't overpay for your home, you'll want to have an agent that does a thorough ma...