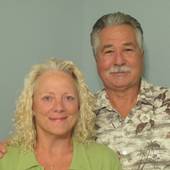 By Karen Baker, Professional Help with Rapid Responses...
(Sunset Beach and Beyond Realty)
  Shallotte Farmers Market This is the sixth year for the Shallotte Farmers Market. They are located at Riverside Park which is located at the corner of highway 130 (Whiteville Road) and Main street in Shallotte. Please come visit and join them and have a look at the facility and hopefully sign up to participate or just purchase local goods including Locally Grown Produce, Herbs & Plants, Home Made Crafts, Fresh Eggs, Cakes, Jewelry, Painted Glass, Pottery, Aprons, Painted Gourds, Jellies, Jams, Pickles, Honey, Cookies and Fresh Lemonade! The Shallotte Farmers Market is a place for local growers and crafters to sell their goods directly to consumers.  This venture can and has become a huge success and provides the citizens of South Brunswick County with the ability to shop at a local Fa...