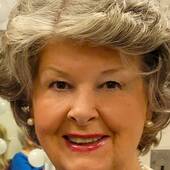 By Ginger Harper, Your Southport~Oak Island Agent~Brunswick County!
(Coldwell Banker Sea Coast Advantage~ Ginger Harper Real Estate Team)
    Yesterday, my husband and I had to buy a new freezer and had to clean out the old one in  the process.  We came up with about 10 gallons of BlueBerries that we had picked over the past few year. Much too many to keep in the freezer.  Therefore, I decided to make BlueBery topping that works well on Ice Cream, Cake and Toast.  So last night I am cooked  them to make the topping, which consitst of the BlueBerries, Sugan, lemon juice and 1/2 stick of butter.  All you do then, is cook until they become thick.  Then  we put the mixture and put into the sterilized jars.   Last count we have put up about 30 pints for us to enjoy and aI think that this is going to work great for Christmas presents for family and friends this year..   What do you think?