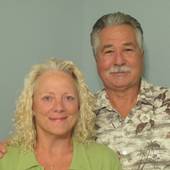 By Karen Baker, Professional Help with Rapid Responses...
(Sunset Beach and Beyond Realty)
  This Christmas story was sent to us from a very dear friend ~ This December, I vow to make Christmas a calm and peaceful experience. I will have to cut back on nonessential obligations, extensive card writing, endless baking, decorating, and even overspending.  I do not want to find myself exhausted, unable to appreciate the precious family moments, and of course, the true meaning of Christmas. My son, Nicholas, is in kindergarten this year. It is an exciting season for a six year old. For weeks, he has been memorizing songs for his school's "Winter Program." I didn't have the heart to tell him I'd be working the night of his show. Unwilling to miss his shining moment, I spoke with his teacher. She assured me there'd be a dress rehearsal the morning of the presentation. All parents un...