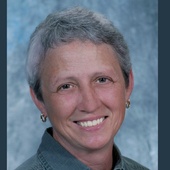 By Mona Gersky, GRI,IMSD-Taking the mystery out of real estate.
(MoonDancer Realty, Dillsboro,NC)
  Well, I'm relieved. Leslie and I went to our local polling place at the Balsam Willets Ochre Hill Fire Department yesterday and took advantage of early voting. Now it won't matter if we get held up time wise at work or worry about the weather turning bad…we've gone ahead and exercised our right to vote. Early voting is wonderful and for those who have been trying to eliminate or reduce the time available for voting early completely mystify me. Jackson County alone has more than 28,000 registered voters…and we're a small county. As it was, even with our handy dandy cheat sheet, the process still took almost a half hour. If we'd tried to take care of this on Tuesday, the lines would have been long and it would have been much tougher on the workers. For those of you who haven't completel...