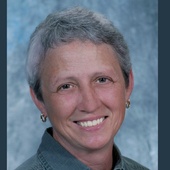 By Mona Gersky, GRI,IMSD-Taking the mystery out of real estate.
(MoonDancer Realty, Dillsboro,NC)
Terrible Fire in Downtown Sylva, NC...Saturday, August 16, 2014 ...Kelly Timco Photos     This past Saturday morning started like most others. We had plans to go to downtown Sylva to enjoy the celebration of the NC Cooperative Extension's 100th birthday and to go by our local tailgate market. I put the pot of coffee on the stove and settled in to catch up on Facebook, ActiveRain, emails, etc. I never got past Facebook.       Sylva, NC is a very small town full of independently owned businesses. We all know each other.  The downtown area is less than four blocks long. By 7:00 am, a fire was raging in a restaurant that was closed for renovations. On one side of the old Hooper building is Motion Makers, a 20 something year old high end bike shop and on the other side is a outdoor store. Th...