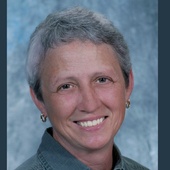 By Mona Gersky, GRI,IMSD-Taking the mystery out of real estate.
(MoonDancer Realty, Dillsboro,NC)
  There is a lot of vacant land on the market in the mountains of Western North Carolina right now, and it is a pleasure to list a vacant lot that stands out from the pack. Looking at vacant property in the mountains can be overwhelming for many buyers. The sellers of Lot 14 in the Eagle's Ridge Development just outside of Dillsboro, NC have made it a little easier by doing a lot of the heavy lifting. Not only does this lot already have a driveway and house site in place and the bank is already hydro seeded , but the sellers have gone the extra step by clearing the lot making it much easier for buyers to visualize the placement of a new home. Usually, clearing lots in the summer is an ignored step by many sellers and buyers have a practically impossible task of knowing what they're look...