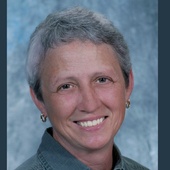 By Mona Gersky, GRI,IMSD-Taking the mystery out of real estate.
(MoonDancer Realty, Dillsboro,NC)
   Yeah, that's right. Not all sellers are created equally. Fellow agents, you KNOW I'm telling the truth. There are just some sellers who deserve a higher return that others.   Of course, those would be the sellers who treated their homes like organic entities and went beyond simply mowing the yard and keeping the laundry up. Sellers, who from day one of owning their homes, decided to treat their real estate as the most precious of investments, absolutely should have the shortest time on market and the highest yield.   That becomes a little more difficult in a buyer's market but not impossible. The market time is a little longer because in a buyer's market buyers can become immobilized by overwhelming choices. Not many sellers have the luxury of not becoming like the barkers at a carni...