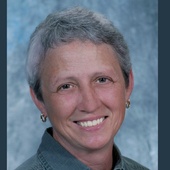 By Mona Gersky, GRI,IMSD-Taking the mystery out of real estate.
(MoonDancer Realty, Dillsboro,NC)
I'll admit that I really didn't have a full picture of what the NC Cooperative Extension Service in Jackson County, NC did or how they affected the citizens.  I sort of got the idea that they would test soils for gardens and help people figure out how to get rid of certain pests.  The local radio station WRGC broadcasts mini shows from our County Extension Agents very regularly and the Sylva Herald New features regular guest columnists in their own article in the newspaper in addition to weekly posted events sponsored by the Extension Service office. We're trying desperately to have some control over the quality of foods we eat here at home and part of our plan is to grown and preserve our own foods.  This past Tuesday I managed to get away from the office and attend the Cooperative Ext...