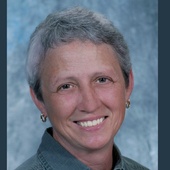 By Mona Gersky, GRI,IMSD-Taking the mystery out of real estate.
(MoonDancer Realty, Dillsboro,NC)
People are buying vacant lots to build on in the mountains of western North Carolina again and if you are one of them, we've got a great suggestion. For people wanting a private lot with a good view but close to town, call us and let's go look at Lot 13 in the Laurel Ridge Development in the Brushy Fork area of Sylva.   Brushy Fork Road in the Greens Creek Township is named after the bold and rushing Brushy Fork creek that follows the road all the way to the turn off for the Laurel Ridge Development. I've posted photos and articles about the Greens Creek Township in Jackson County, NC before because it is so beautiful there yet less than 10 minutes to town.   Lot 13 is a great size at 3.54+/- acres and listed for $27,000 making it an excellent choice for anyone wanting to build their ve...