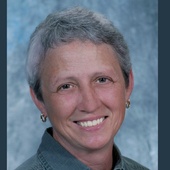 By Mona Gersky, GRI,IMSD-Taking the mystery out of real estate.
(MoonDancer Realty, Dillsboro,NC)
  Only another REALTOR will understand that sometimes the less expensive listings can turn out to take the largest investment in time.  For the right sellers, it is worth the effort.   We've had the listing at 58 Shadow Ridge, off and on, for quite a long time.  I say off and on because our seller had been the beneficiary of a less than stellar developer so every time we came up against an obstacle to a successful sale, we'd pull it off the market until the issue was resolved.  I can't begin to tell you all of the On The Job Training we got with this listing.  The seller wasn't even aware of any of these issues....she honestly thought that she had completely legal access to well and septic.  How could she know that she didn't have the proper road right of way to her property?  This type...