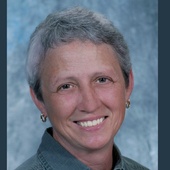 By Mona Gersky, GRI,IMSD-Taking the mystery out of real estate.
(MoonDancer Realty, Dillsboro,NC)
Off and on throughout my life since childhood, I've taken courses in the beautiful Spanish language. Most recently was during night classes at Southwestern Community College for 4 semesters with a wonderful man named Gene Rainones. Since I love music, I thought a good tool for learning Spanish might be to listen to Latin music. Completely on a whim, I went to the music section of one store and looked at the covers of Spanish cds. I'd never heard of Jennifer Pena and couldn't tell you why I chose her recordings above all others. The entire album was incredible. Her voice is outstanding and once I understood the lyrics it was obvious that she is drawn to powerful words. I hope you enjoy her as much as I do. To those of you who really do speak this evocative language, my apologies for not...