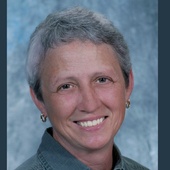 By Mona Gersky, GRI,IMSD-Taking the mystery out of real estate.
(MoonDancer Realty, Dillsboro,NC)
One of the reasons my AR participation had slowed way down was the computer at home would sometimes work, sometimes not.  When I needed to work from home, I developed a work around the issues by using harsh language and just abruptly shutting the computer down.  Then, I'd give it time to consider the hardship it was causing me and would turn it on again.  Sometimes that would take care of the issue and if not, more of the same.  With AR while I was trying to write a post it was like the Executrix IBM typewriters from the 80s.  Don't lie to me, I know many of you understand what I'm talking about!  If you are a fast typist, it wasn't difficult to outrun the machine's capabilities.  You'd do the touch typing thing...yes, that is a thing to be able to type with all 10 fingers and never loo...