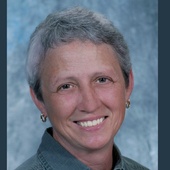 By Mona Gersky, GRI,IMSD-Taking the mystery out of real estate.
(MoonDancer Realty, Dillsboro,NC)
  To say I was scared is an exaggeration.  To all sellers of tenant occupied properties, you should know I tried to show your house but your tenants made it impossible. The showing instructions were 24 hour advance notice, knock and show.  I'd shown seven houses near downtown Waynesville. One property had tenants who would be notified and leave the house unlocked. I called the agency to verify and was told there hadn't been a return call from the tenants but not to worry. Just knock first.  We pulled up at the appointed time, my clients waited in the car until I could speak with any tenants who might be there. There was a car in the driveway so I knocked loudly several times. Finally, I opened the door and called inside. The young man standing right inside the door startled the daylight...