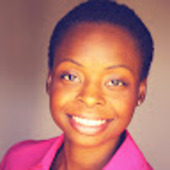 By Sheree Holsey, I am Happy to Help You Find your Way Home!
(Sold Buy the Sea Realty)
Village Square Townhouses, Wilmington NC Find similar condos for sale to the Village Square Townhouses for sale, Wilmington, NC 28403 Village Square Townhouses were built in the mid-1990s. The grounds are neatly kept, of mature trees, beautiful when in full bloom. The complex is south of market street, conveniently located between S. Kerr Ave. and S College Rd. In the midst of the hustle and bustle of Wilmington, these homes are an amazing find.    Village Square Units Village Square townhouses are 2 level units with approximately 900-1400 square feet, depending on the unit. There are 2 types of units. Two- bedroom units come with one full bathroom, and one ½ bathroom. Three-bedroom units have 2 full bathrooms. The homes are airy and open, with nice sized kitchen and lots of storage. A ...