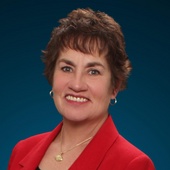 By Laura Giannotta, Your Realtor Down the Shore!
(Keller Williams Realty - Atlantic Shore )
A Front Row Seat to an Unbelievable Migration! It's not birds doing the migrating, or even snowbirds (New Jerseyans who head south for the winter), it's an insect...It's the Monarch Butterfly, and they're on the move!   They're gathering by the thousands and building up roost sites now at Cape May Point.  The Monarchs are just waiting for favorable winds to carry them across the Delaware River for their long migration south, and winter in the warmer climes of Mexico. Scientists too have gathered at the Cape May Point State Park to tag Monarchs to study their migration.  Biologists know where they go, but they're still studying the migration route. It seems they gather in New Jersey, wait for just the right wind to cross the Delaware River, then the Monarchs travel down the coast and cro...