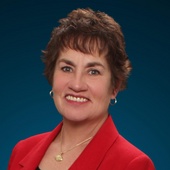 By Laura Giannotta, Your Realtor Down the Shore!
(Keller Williams Realty - Atlantic Shore )
The Wonders of Modern Technology & The Ideal ChildhoodThrough the wonders of modern technology and the popularity of social media outlets, I've been reacquainted with many childhood friends and joined my fellow classmates from the Watchung Hills Regional High School Class of '71 in great anticipation of our 40th Reunion next year.Imagine my surprise when I heard from a classmate that my home was on the market!  Exploring the pictures brought back so many memories.  It was an ideal childhood, how could it not be?  It's 21 Ideal Street (seriously) in Meyersville, NJ mailing address Gillette. ..21 Ideal Street For Sale 2010 It's gotten bigger over the years, when we moved there in the late 50's it was a 2 bedroom 1 bath bungalow on an acre.  Subdividing the lot, my sister was able to build...