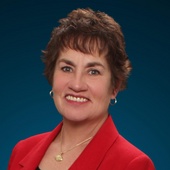 By Laura Giannotta, Your Realtor Down the Shore!
(Keller Williams Realty - Atlantic Shore )
Little Egg Harbor's Osborn Island Bridge Replacement  The aging bridge over Big Creek leading from Little Egg Harbor's Mystic Island to Osborn Island will only be in use for another two years.  The work to replace the bridge is scheduled to begin in spring, 2012. The existing bridge was originally built in 1964, rebuilt in '81 and rehabbed in 1995.  The Ocean County Engineering Department has now determined the bridge has reach the end of its life due to extensive damage to the pilings and heavier traffic to Osborn Island.  This bridge is the only access to Osborn Island. The new bridge will be built to the west of the existing bridge.  It will go up one lane at a time, and the current bridge will be in use until the new Osborn Island bridge is competed in about 15 months. If you'd lik...