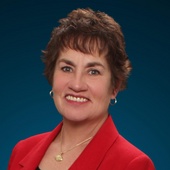 By Laura Giannotta, Your Realtor Down the Shore!
(Keller Williams Realty - Atlantic Shore )
  It's All Local in Jersey Shore Real Estate As if you were not already confused about the Ocean County housing market, let's add some more head scratching news. Friday's Press of Atlantic City, the front page headline screams, "Existing home sales up across region". Today, RISMedia's big headline is, "Existing-Home Sales Decline in March, but Inventory Down, Prices Stabilizing". Here in southern Ocean County, this Little Egg Harbor REALTOR® will tell you it's different in every town: Little Egg Harbor home sale prices will not drop much further. Tuckerton home sale prices are the lowest they've been (median sale prices from the JerseyShoreMLS) Barnegat home sale prices are hard to read, because there are several different markets in Barnegat, the most activity is in the Barnegat 55+ co...