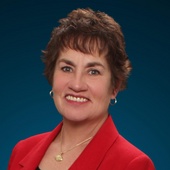 By Laura Giannotta, Your Realtor Down the Shore!
(Keller Williams Realty - Atlantic Shore )
Some interesting news from the Little Egg Harbor homes for sale report this morning. There were 6 Little Egg Harbor homes for sale that had price changes.  That's not new in intself, but three of those Little Egg Harbor homes for sale actually upped the asking price! While I'd say the prices of homes sold in Little Egg Harbor seem to be stabilizing, I certainly don't see any reasons for increasing the asking price.  None of these homes is listed as a short sale, so it's not a matter of a third party calling the shots.   Two of the homes are Little Egg Harbor waterfront homes.  Perhaps the owners don't feel the need to sell, or believe a buyer's agent representing vacation home purchasers won't look at the listing history.   I, for one, have a lot of questions about the price increases. ...