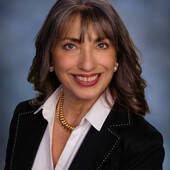 By Antoinette Scognamiglio, GRI, ASP, There's no substitute for EXPERIENCE!
(Coldwell Banker Realty)
The Metropolitan at 40 Park...Live on the Green, Take on the Town.  Last week I wrote about the immenent rollout of five new models at 40 Park. Having previewed these stunning residences today, its evident why this Community has garnered highest accolades: the Pillars of the Industry Award, recognized as the "Best Mid-Rise Condominium Community" in the nation!   This redevelopment was the genius of Roseland Property Company and Woodmont Properties from conception to completion. Set perfectly in the heart of Morristown, these glorious residences feature 30 unique floor plans from 825 to over 3200 square feet.  Further, all 13 penthouses are completely unique in design! I had the privilege of previewing Penthouse #607 (among the five other models), a 2,580 square foot dream home, with 2 b...