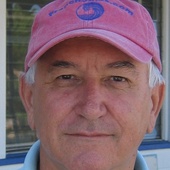 By Dustin A. Peters, Your "Northend & Gardens" Contact in Ocean City!!!
(Goldcoast Sotheby's International Realty)
"Island Life #21 ... "The 'Downtown' in Ocean City" ... Ocean City, New Jersey   Still working on a few more "island life" ideas in Ocean City.  A recent THE PRESS of Atlantic City (8/5/2013) highlighted "the Downtown" of Ocean City, NJ ... and I realized that I really needed a blog posting on this topic right away.  The Downtown on Asbury Avenue runs from 6th Street to 14th Street and spreads out a bit off of Asbury Avenue to Central toward the ocean and West Avenue toward the bay.  This is an old fashion, but up-to-date, real life downtown.  Although I live in the Northend/Gardens area and work on 34th Street, the downtown area is where I go to the bank, out for breakfast or lunch, to find a new book or a used paperback that might be out of print anywhere else, to grab some pizza, get...